1. The one-click article to video converter!
Now turn virtually any article on the internet into a live talking video in just one single click!
2. How to use the full article-to-video editor?
Tutorial on using the full-fledged article to video editor that lets you edit each and every item of your video. Takes more time but gives you lots of customization and editing options!
3. How to make article videos that bring traffic?
Covers 7 simple tips and tricks to make your videos appealing to the viewer. A must watch to gain maximum benefit from AVR.
4. Tips for advanced users
Tips for advanced users showing features which can sometimes be missed. Very useful if you are creating a lot of videos.
5. Automatic video submission with VSR (video submit robot)
A quick tutorial about Video Submit Robot, our bonus tool to help you submit your videos to dozens of video sharing websites automatically.
6. How to use Easy Voice Recorder
Tips for using the easy voice recorder to add your own voice-over for a complete project in 2-3 minutes.
7. Add custom video inside your AVR Video
Tips for adding your own custom video inside AVR videos. This can increase viewer engagement by 3x. This is a business only feature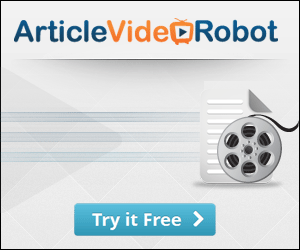 Here is a 50% off discount coupon code:  AVR2-BLUEOCEAN
Click Here!
---
NOTE: ( Requirement – Signup a free account )
Free Download WordPress Plugin –  Blog Post  To Video – Learn More!
Free Download WordPress Plugin – After creating a video on AVR, auto post to your blog) – Learn More!